As the sun dips below the horizon, an enchanting transformation takes place. Whether you're preparing for a night on the town, a romantic dinner, or a special event, evening makeup is undeniably alluring. It's a chance to highlight your natural beauty while embracing the dramatic allure of the night.
How to create such a makeup look?
Perfect Your Foundation
A glamorous look calls for a flawless complexion. It is achieved with the help of a well-matched foundation concealer for any blemishes or dark spots.
Select a foundation that matches your skin tone and undertone. You can apply it with a makeup brush, sponge, or even your fingers for a seamless finish.
Contour and Highlight
Contouring and highlighting are essential for creating dimension in your face. Use a matte contour shade to define your cheekbones, jawline, and the sides of your nose. Apply a lighter, shimmery highlighter to the high points of your face—like the tops of your cheekbones, the bridge of your nose, and your brow bones. This technique adds depth and a luminous quality to your skin.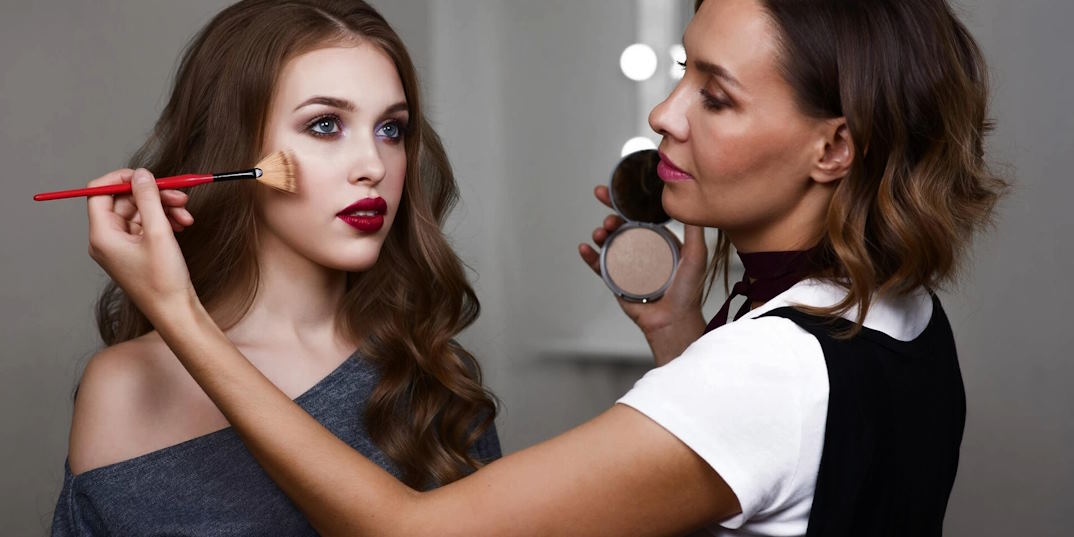 Glamorous Eyes
Evening makeup often centers around the eyes. Opt for eyeshadows that compliment your outfit and enhance your eye color. Deep, smoky shades like charcoal, plum, or dark brown are great choices for evening glam. Blend these colors seamlessly to create that coveted smoky eye effect. Apply eyeliner to define your eyes, and don't forget to smudge it slightly for a sultry, smoldering look. Finish off your eye makeup with several coats of mascara for volume and intensity.
Sculpted Brows
Eyebrows frame your eyes and add structure to your face. To create the perfect evening-appropriate look, fill your brows with a pencil or powder matching your natural hair color. Emphasize the natural shape of your brows while ensuring they are well-groomed.
Luscious Lips
Choosing the right lip color is crucial for evening glamor. Classic choices include red, deep berry, or plum shades. These colors exude sophistication and make a statement. Always use a lip liner to define lips and prevent lipstick from feathering.
Blush
Blush adds a healthy flush to your cheeks. Opt for a shade that complements your skin tone and blend it into the apples of your cheeks for a radiant, flushed look.