Whether it's a high-fashion editorial, a captivating portrait, or an enchanting bridal photoshoot, the right makeup can elevate the subject's appearance and breathe life into the images.
How to create makeup for photoshoots?
Creating makeup for photoshoots is an art that goes beyond the everyday makeup routine. It involves careful planning, application, and attention to detail to ensure the camera captures the desired effect. Let's consider how to achieve the perfect makeup for photoshoots:
Understand the Concept
Begin the process by discussing the concept and theme of the photoshoot with the photographer, stylist, and the entire creative team. This step is crucial because it helps you determine the makeup style, color scheme, and intensity needed to convey the desired message. It's essential to align everyone's vision for the shoot.
Makeup Base
Select a foundation that matches the model's skin tone precisely. It's often recommended to use HD or photo-friendly foundation products for photoshoots. These are designed to minimize any flashback or a white cast that can occur with traditional foundations when exposed to camera flashes. Blend the foundation seamlessly for an even, flawless finish.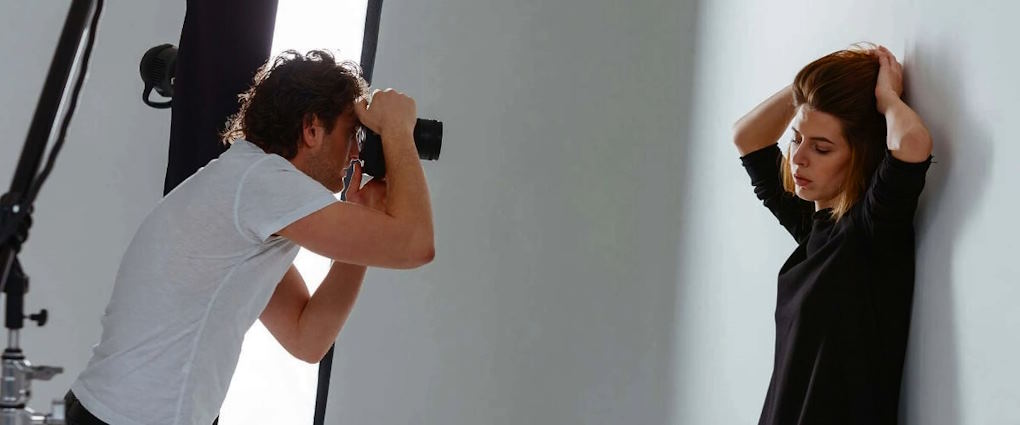 Define the Eyes
For photoshoots, the eyes often become the focal point. Create a captivating eye makeup look using eyeshadows, eyeliners, and mascara. Depending on the concept, this might range from a natural, understated look to a dramatic, smoky eye. Falsies or individual false eyelashes can add intensity to the eyes.
Lips
Lip color selection is vital to harmonize with the overall look. A bold, vibrant lip can add drama and impact to photos, especially in fashion or editorial shoots. A nude or natural lip shade is a safe choice for a classic and timeless look. A lip liner and a steady hand can help achieve a precise and well-defined lip shape.
Set Makeup
Once the makeup application is complete, set the makeup with a professional-grade setting spray. This product is crucial for locking the makeup in place, making it long-lasting, and ensuring it remains impeccable throughout the photoshoot.
Photo-Friendly Products
Special attention should be given to the choice of products. Makeup intended for photography should be used, which typically does not contain SPF. SPF can cause a white cast in photos taken with flash.